Women's High-End Consignment
Designer pieces at affordable prices. Sustainable fashion that extends the life of luxury.
Browse Our Curated Collections!
We offer a wide range of high-end consignment pieces, including clothing, shoes, jewelry, handbags and accessories, ensuring that every visit to our boutique is a treasure-filled experience.
Embrace the joy of discovering unique designer finds and elevate your style with Kit's exceptional offerings.
Stealth Wealth Collection
What is Stealth Wealth? "The idea is just as simple it sounds: conveying wealth by dressing subtly, simply, and in a way that exudes luxury without the obvious markers, such as excessive logos, obvious name brands. Stealth Wealth, also called "Quiet Luxury" leans into classic, tailored silhouettes typically in neutral shades like black, white, beige, gray, and navy."
Love It, Live It, Consign It!
Consignment is a sustainable way to own your favorite luxury and high-end brands at reasonable prices. Consignment breathes new life into your gently used "treasures" and it helps the environment.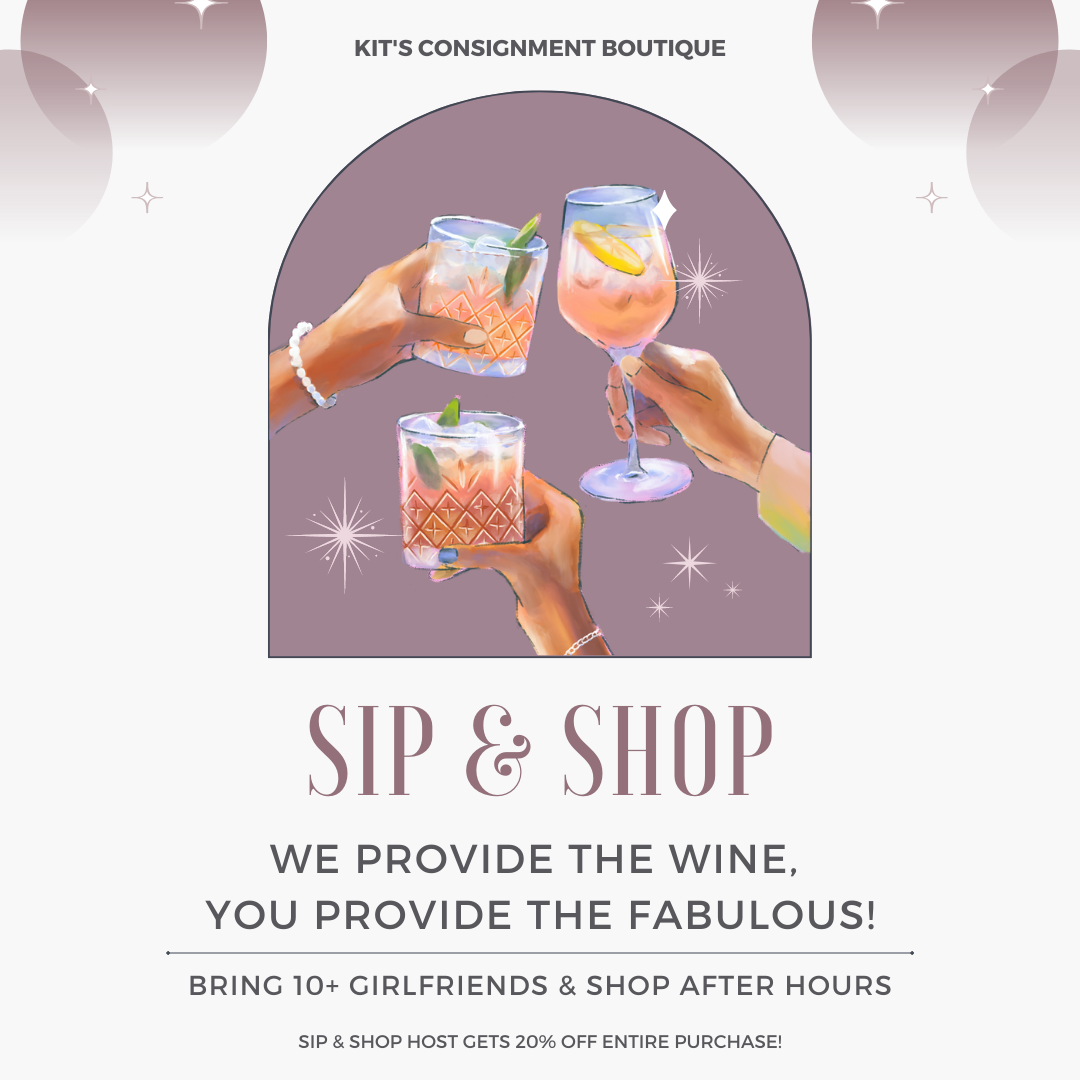 Sip & Shops
Experience the ultimate shopping extravaganza with our exclusive Sip and Shop parties!
Join us after hours for an unforgettable evening of fashion, friends, and fantastic finds!
Call us to book your private event and indulge in a memorable shopping experience like no other!